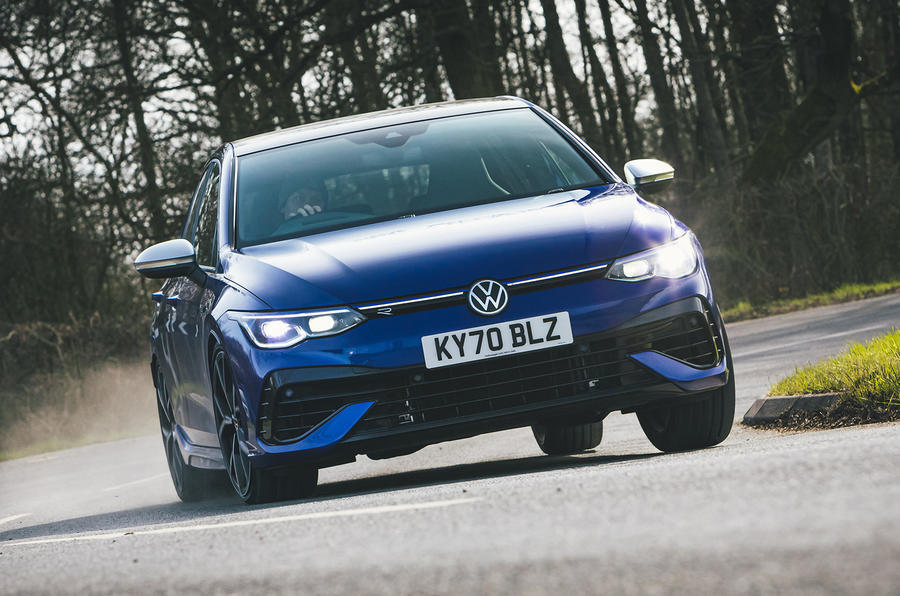 5. BMW M135i & 128ti
You might think it odd that a 50 per cent drop in engine cylinders and a switch away from rear-wheel drive should have made the performance version of the new BMW 1-Series, the M135i xDrive, a better hot hatchback – but in many cases, that's what happened.
By better, we clearly don't mean more powerful or, at its very best, more exciting. The old M140i's powertrain and chassis certainly both had their moments, but the M135i xDrive became a more composed performance car, easier to drive, faster along a testing stretch of B-road, and more communicating of its adhesive limits, when it came along in 2019.
A very subtle update in 2022 further sharpened the driving experience, with enhanced torque vectoring and stiffer springs and dampers, plus an extra two degrees of negative camber for the front suspension. The result is a pointier and more agile car than before, although the trade-off is a fairly firm ride. Better to add the £500 adaptove dampers that give away a fraction of outright control at the limit but help make the M135i a more habitable everyday choice. More importantly, with price tag that's the right side of £40,000, the BMW undercuts the Audi S3, Mercedes-AMG A45 and, unbeliveably, the Golf R.
Speaking of which, BMW broadend the 1 Series hot hatch appeal with the 128ti, which debuted in 2020. Shorn of half of the 135i's four-wheel drive system and with a reduction in power, this a more affordable rival for machines such as the VW Golf GTI. The BMW's auto-only driveline is a bit of a turn-off doesn't excite as viscerally as some cars in this class, but the 128ti has plenty of high-speed purpose about it. If you like your hot hatchbacks desirable, usable and a shade more dynamically sophisticated than the norm, the 128ti is worth considering.