Cheaper Sevens get a live rear axle and lack the ride sophistication of the pricier De Dion-equipped cars, but with their skinny tyres and wrist-flick steering, they can still dance this way and that through corners, entertaining like only lightweight cars could.
The most innocent and exhilarating fun on four wheels? Quite possibly.

Was the Toyota GR Supra the most hotly anticipated new car of 2019? Quite possibly. After an absence lasting some two decades, Toyota's iconic sports car finally returned to the UK. But were it not for a collaboration with BMW, out of which the latest BMW Z4 roadster was also spawned, it's likely this icon would never have been reborn. As such, beneath the Supra's striking exterior, you will find a platform, engine, transmission, slippy diff, electrics and plenty of switchgear all distinctly Bavarian in origin.
And yet when it comes to driving, the Supra succeeds in carving out its own distinct dynamic identity. The suspension, steering and diff calibration are all unique to the Supra, so much so that Toyota sees the Porsche 718 Cayman as its key rival, rather than the Z4.
Toyota certainly isn't pulling its punches, then. And in many ways, it's the Supra that makes for the superior sports car. It may not be able to quite match the handling purity and balance of a four-cylinder Cayman or Boxster, but, for a relatively heavy front-engined prospect, it isn't far off. Its ride is impressively supple, its engine is smooth and far more characterful and it would be easier to live with on a daily basis.
For those for whom the six-cylinder model's price tag is a little too rich, meanwhile, Toyota has lately released the Toyota GR Supra 2.0, a slightly cheaper, four-cylinder version of the car whose handling might even benefit from the relative lightness of the smaller engine. The hairy-chested straight six, meanwhile, can now be had with a manual gearbox, making it one of the most compelling old-school sportsters out there.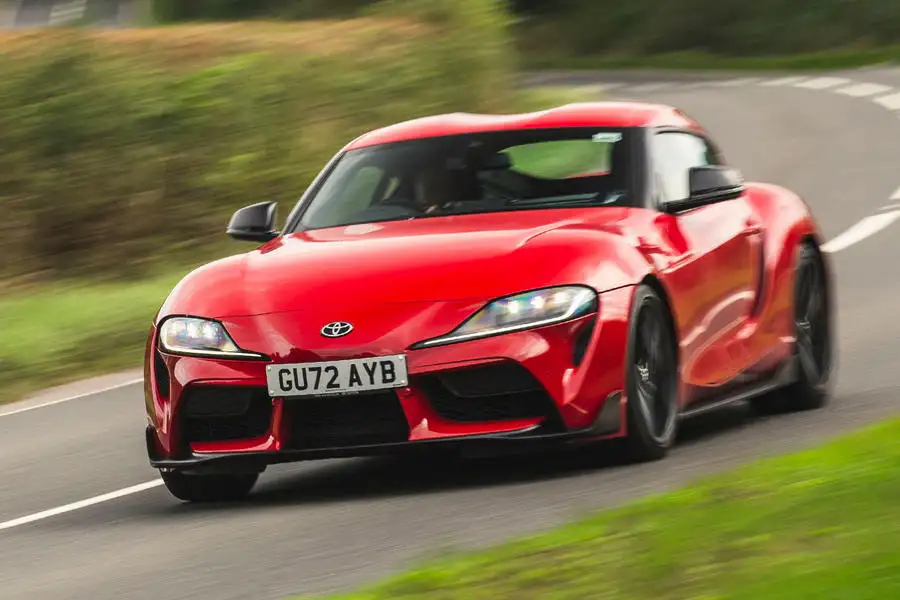 The sensible thing to do would be to buy an Audi TT or a BMW 2 Series Coupé, wouldn't it? Well, this is the sports car market, where sensible plays second fiddle. And, even in 2023, the Ford Mustang with a 444bhp V8 engine can still be yours for less than £50k.