Skoda has confirmed it will launch the heavily updated fourth generation of its Superb saloon in 2023, with a range of powertrain options and an estate bodystyle available.
Predominantly ICE-powered, the new Skoda Superb will directly rival the Peugeot 508 and play a major role in maintaining and advancing the Czech firm's market share, which took a hit based on 2022 sales figures. Last year, the saloon sold 60,800 examples worldwide, representing a drop of 8% on the previous year.
As part of the firm's rapid advance towards electrification, it unveiled a plan to guide its transition that includes investing €5.6 billion (£4.9bn) in e-mobility, including three new electric cars by 2026 – a flagship SUV, a city car and an electric alternative to the Skoda Karoq crossover.
However, in the lead-up to the 2030 ICE ban, it will continue to update its existing combustion models, with a next-gen Skoda Kodiaq also confirmed for launched this year. By this time, the firm estimates ICE cars will still account for 30% of its total sales.
The current Superb is built at Skoda's factory in Emden, Germany, alongside its sibling car, the Volkswagen Passat. Given that the Czech car shares many of its underpinnings with Volkswagen's best-selling saloon, we expect the latest Superb to broadly follow the same path, meaning the 2023 Superb will be based on Volkswagen's latest ICE car platform – MQB Evo.
As such, we suspect powertrain options to be similair to the current VW crop: a mix of pure-ICE and electrified options in two- and four-wheel drive configurations, in line with Skoda's ploy to cater to a larger range of buyers and strengthen its position in the premium executive segment.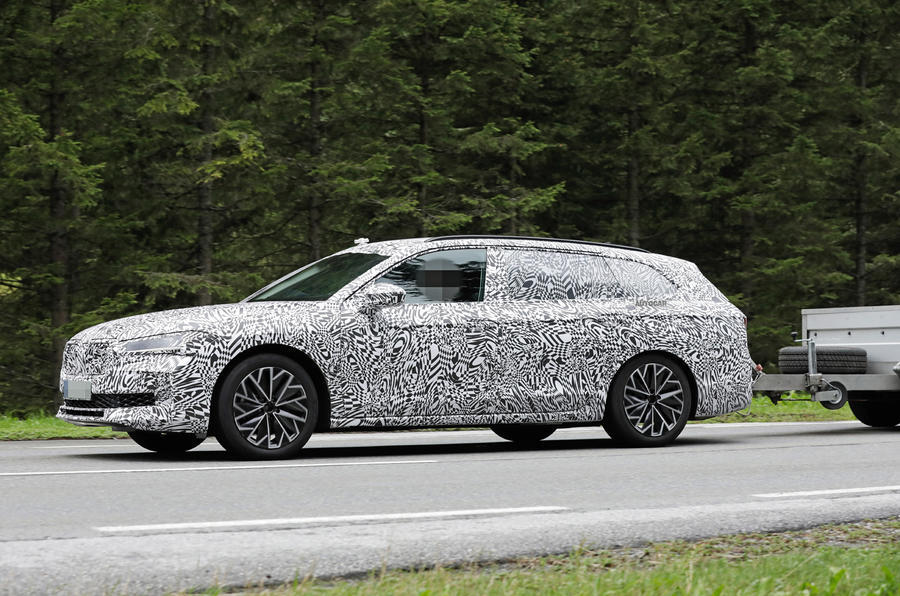 A mixture of petrol and diesel engines are available with the current Superb, with 1.5-litre and 2.0-litre turbocharged petrol engines and 1.6-litre and 2.0-litre diesel engines. The electrified plug-in hybrid pairs a 1.4-litre petrol four-pot with an electric motor and 13kWh battery for a combined output of 215bhp and an electric-only range of 25-30 miles.