Thus, they'll make use of the same 51kWh battery as the e-208, which offers a range up to 248 miles. A single motor set up delivering around 130bhp is likely, given that is what is expected on the upcoming Citroen C3 Aircross.
To save costs, the cars may also, as shown on the Oli concept, ditch infotainment in place of a system that links to the driver's phone – albeit not as budget as the solitary phone clip in the £7,000 Ami.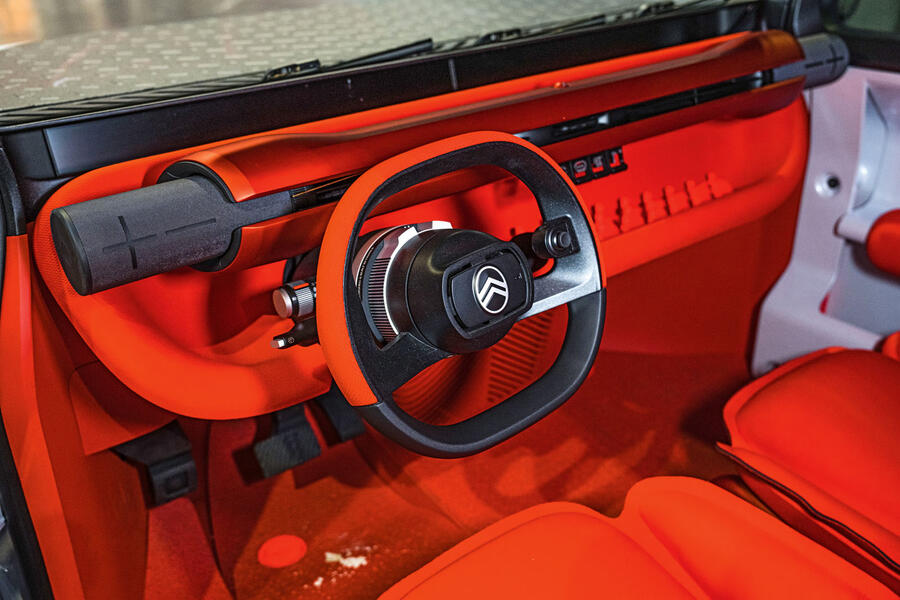 "When you think about it, what do they, what do people want? They want the best on board experience," said Leclercq. 
"You live with your phone all day. So the closer we get [the infotainment/replacing the infotainment] to what we have on our phone, I think the better it is. You should just have what you have on your phone."
Speaking previously to Tausi Insider, Citroën's product and strategy director, Laurence Hansen, said: "Citroën loves to challenge the industry norms. With [the Oli], we want to find joyful, modern mobility, affordable and sustainable. It's something that we're going to [continue] in the long run, because we think it's in line with our DNA."
She added: "The average sale price in Europe for a car today is €25,000 [£22,560]. Do [we] really think people will be able to invest more tomorrow? We need to do something. Will it be exactly at the same price? Maybe not. With the economic crisis that may come in six months, how will you manage? If you don't have a car, you don't have life."