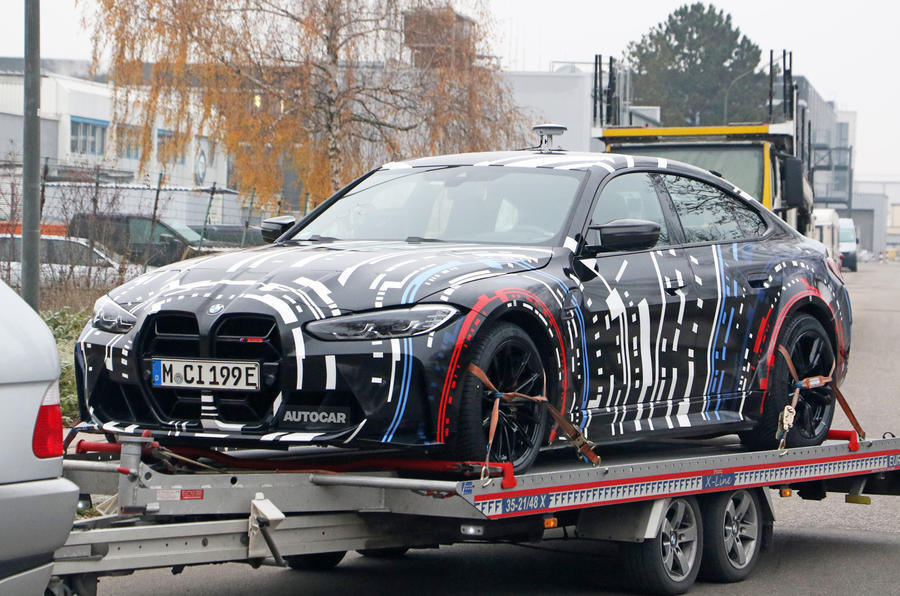 Intriguingly, the quad-motor prototype that BMW showed last year is a mash-up of several models from the line-up (it has a BMW 4 Series Gran Coupé bodyshell and BMW M3 front and rear ends, most notably). This suggests the modifications M has in mind will be so extensive as to necessitate the launch of a highly bespoke model, rather than a relatively lightly reworked BMW i4 or i7, for example. 
Fruition could be some way off, however, with van Meel saying it needed "a very early start on the development, because it takes years to get everything ready". 
It's possible that this technology could find its way into an EV successor to each current M car, which raises the intriguing proposition of a quad-motor, compact coupé in the vein of today's M2 – a model that stands to benefit most obviously from the compact footprint, low centre of gravity and even weight distribution afforded by such a powertrain. 
Van Meel hinted that such a car is on the cards, telling Tausi Insider that M "will try to also offer in the future cars in this price range", referring to the M2's £60,000 starting price as the gateway to the M line-up. 
Given that the second-gen M2 (M's final pure-combustion car) is only just on its way to dealerships, an EV successor would no doubt be several years off, but the model's critical and commercial success means BMW is unlikely to retire it after only two iterations.